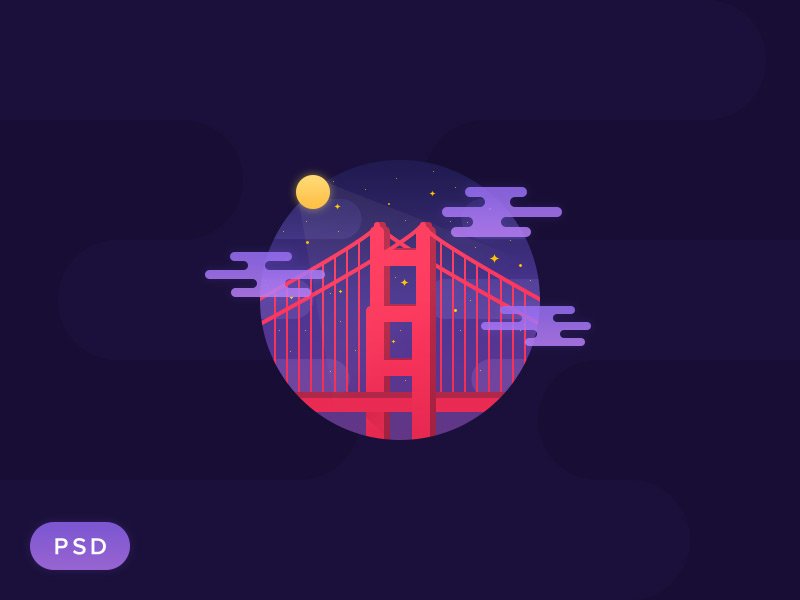 Download this golden gate illustration in PSD format, play with it , see if you can make something cool out of it.
Created by: Pierre Borodin
Format: Layered PSD
Dimension: 800 x 600px
Smart Object: Yes
PSD size: 604 KB
Requires: Photoshop CS+
Check these awesome Mock-Ups
Got to say something? Please...