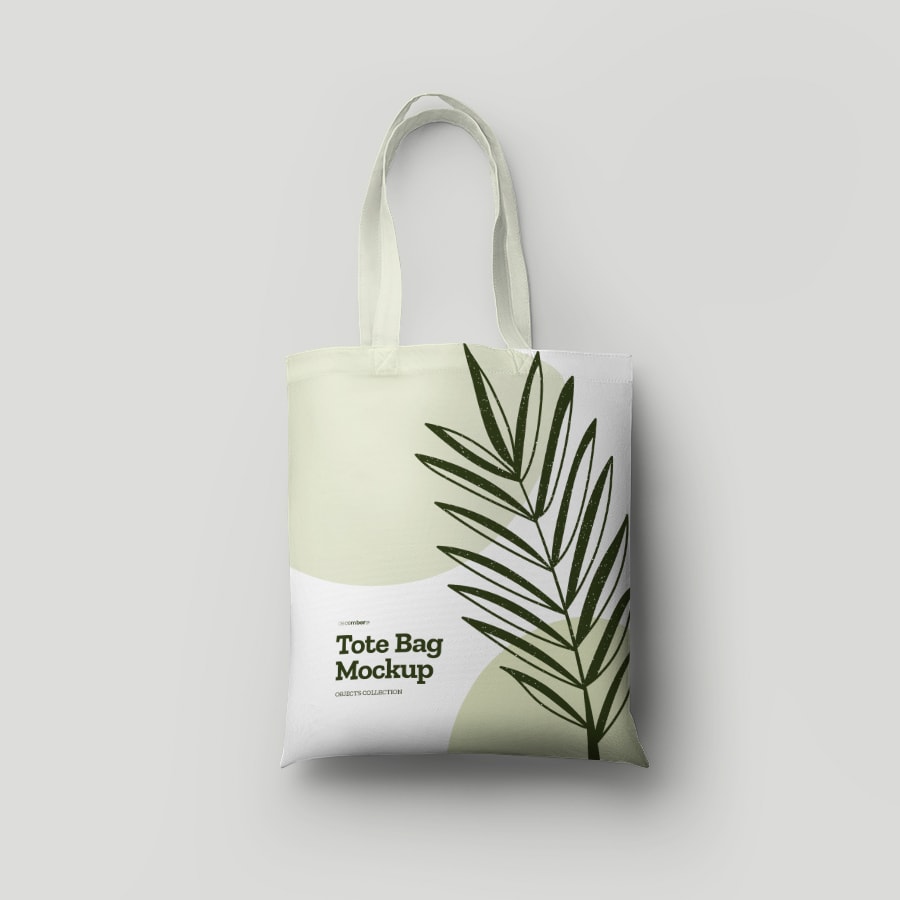 Get 2 free tote bag mockups to present your customized tote bag with your branding. One tote bag mockup is stand-alone on an easy-to-change background color and the second mockup is of a woman wearing a tote bag.
These free tote bag mockups are brought to you in collab with an amazing designer and photographer from Ukraine and his name is Oleg Roman'ko. Visit his profile and follow him.
There is a total of 12 tote bag mockups in the full pack which you can check here.