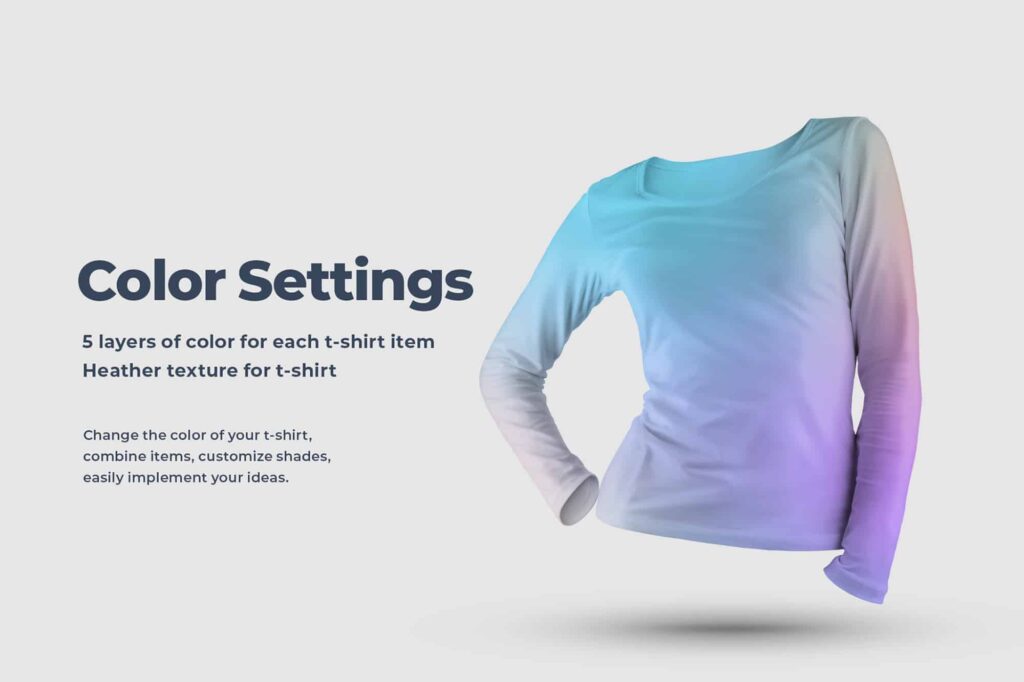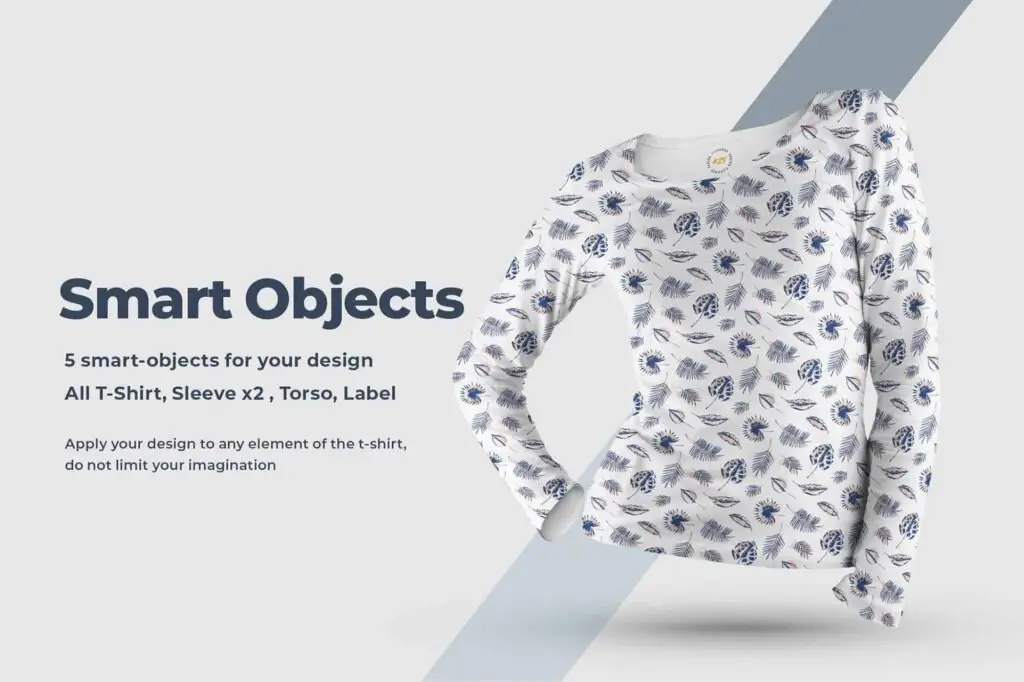 Download this free long-sleeve mockup for women, this is a 3D rendering of the long sleeve t-shirt.
Place any print or pattern on the t-shirt easily in photoshop, thanks to the creator Oleg Roman'ko. for making this cool free t-shirt mockup.
This woman sleeve t-shirt is free of course but there is more of it in the premium pack check here.