Paper textures are a must-have for any graphic designer, the use case of old paper texture images is vast, from creating grungy effects to whatnot. In this massive list of free paper textures, you'll find almost all types of paper textures you need for your projects.
This is a hand-picked collection of the best old paper textures that are free to use but you should check the license details from the website you'll download to be sure as some websites change their license terms often.
We are compiling a list of free paper textures by top texture creators who have shared these resources with all of us, we can't thank them enough for their generosity.
100 Torn Cardboard Textures [ Transparent PNG ]
Get this amazing cardboard textures transparent png that is handcrafted by amazing guys at Hyperpix Productions, this quality of paper textures is rarely provided for free but thanks to them for making it available for free. cardboard textures can be used or integrated into your designs in many ways, use your imagination and make something great using these free cardboard textures.
Hyperpix Productions creates amazing design resources including textures, text effects, and mockups, you can check their premium offerings at their website – Hyperpix.net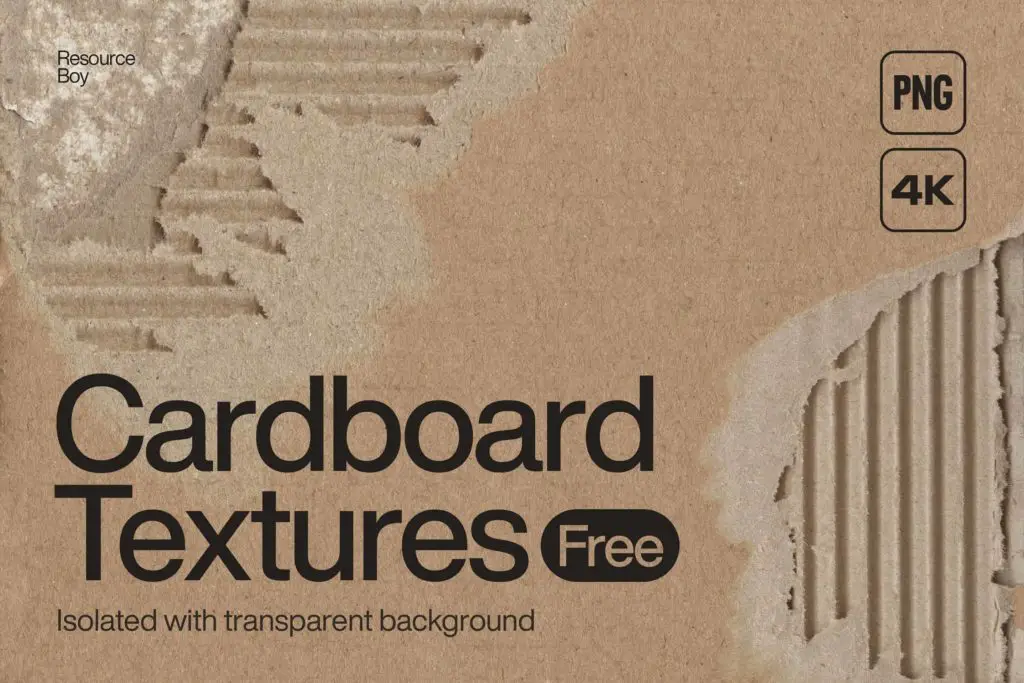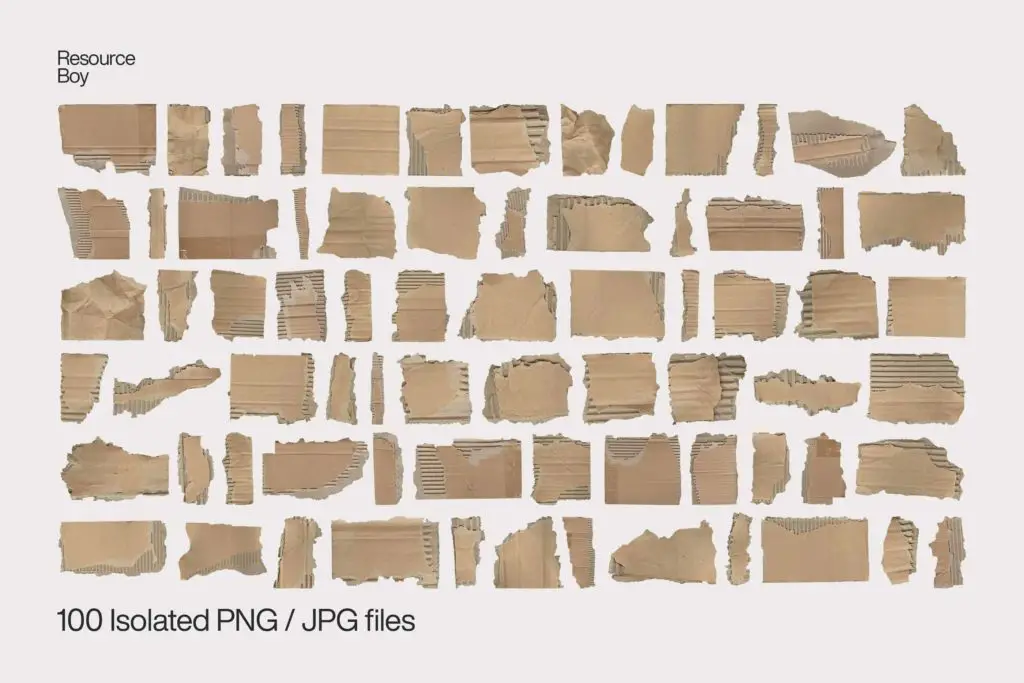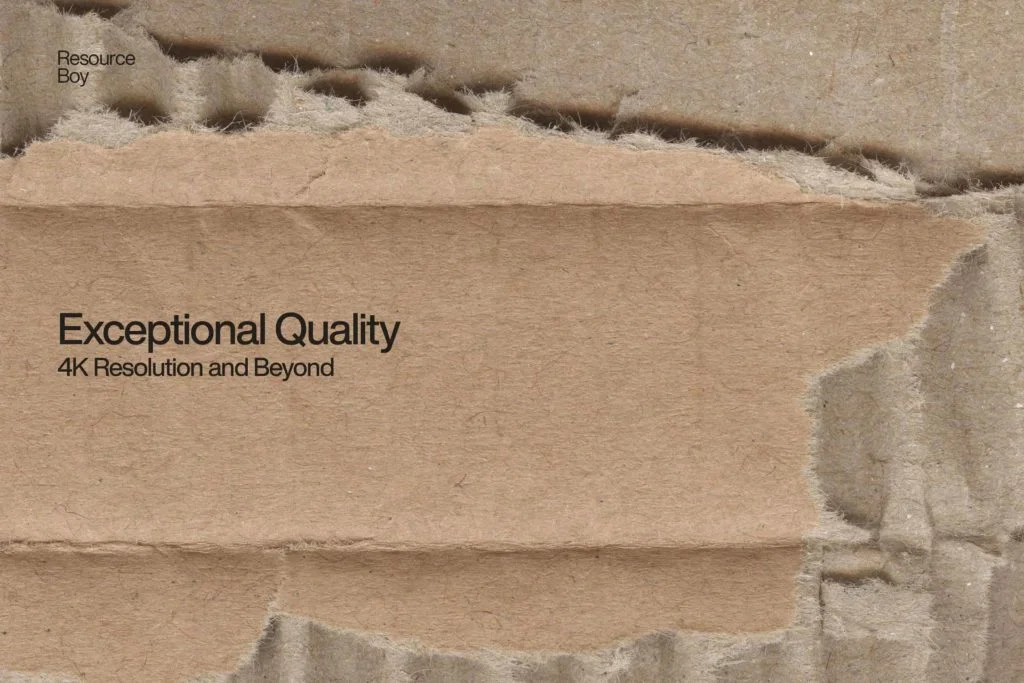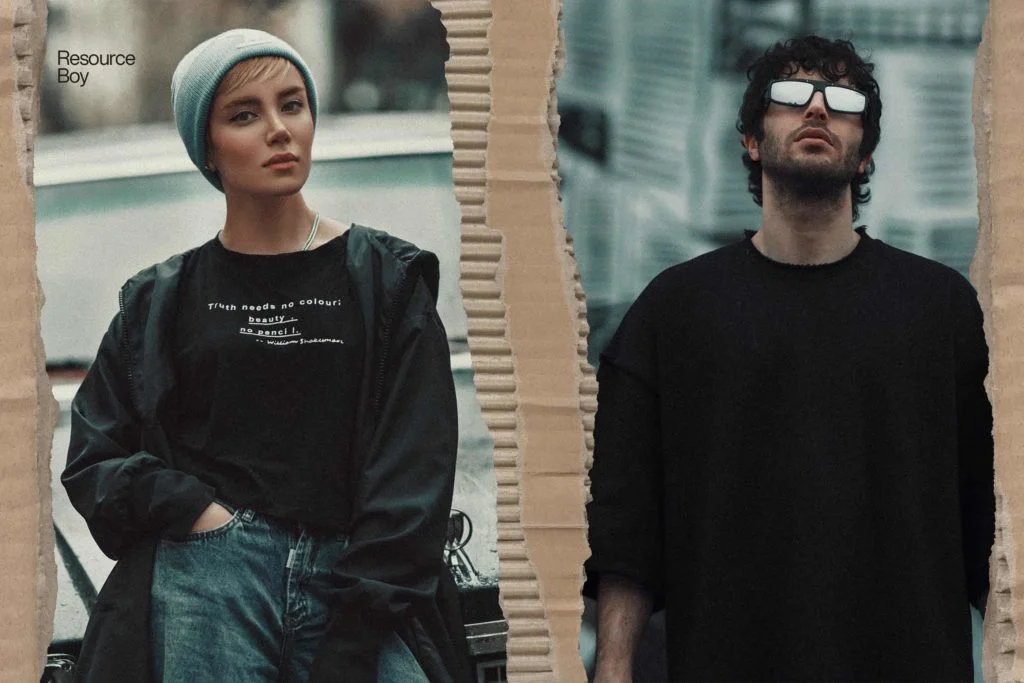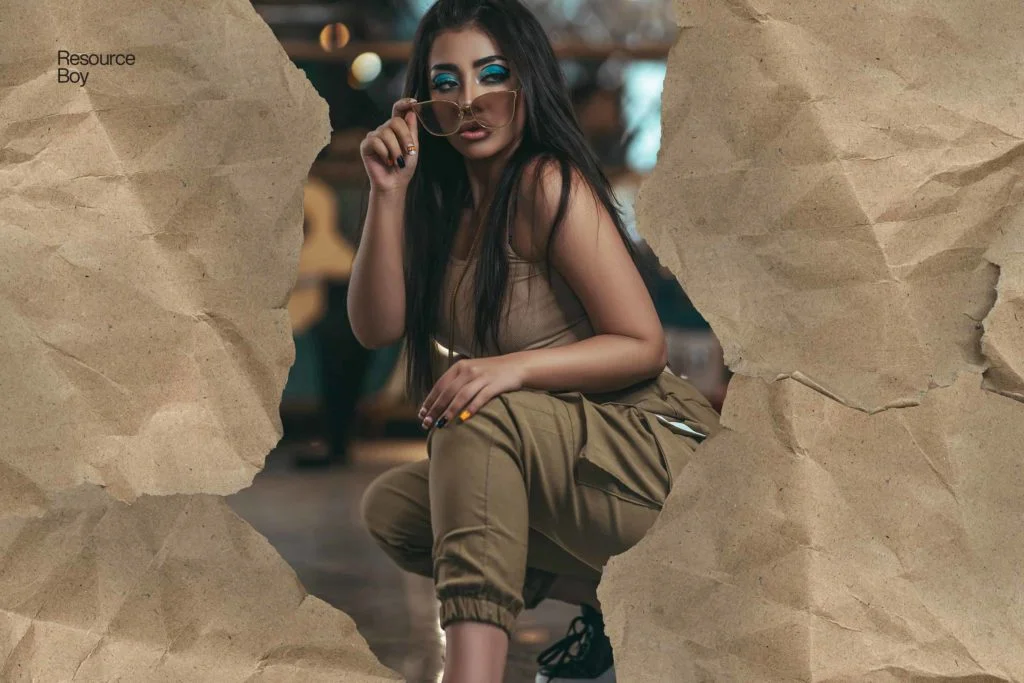 6

Free Vintage Paper Textures
Get this free set of vintage paper textures, 3 textures are black, and the rest are light color vintage textures that can be used to overlay on your designs to make them look old and vintage, these vintage textures come in high resolution which is very helpful to create high-quality print projects. These free vintage paper textures are provided by good guys at Undergrafik Studio Check their Behance portfolio to follow them and keep updated on what they are creating next.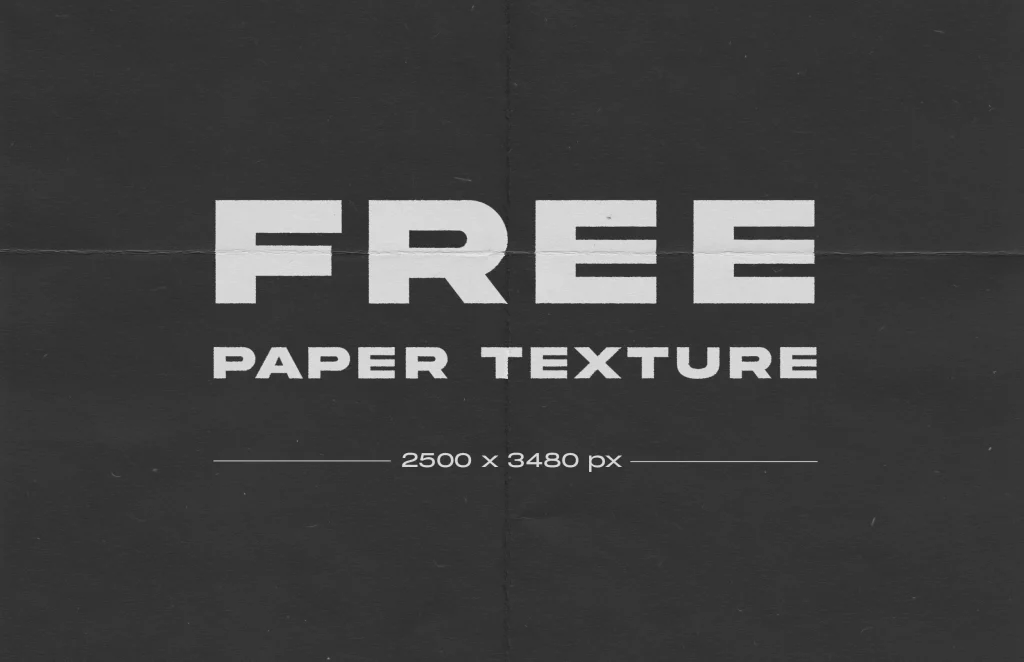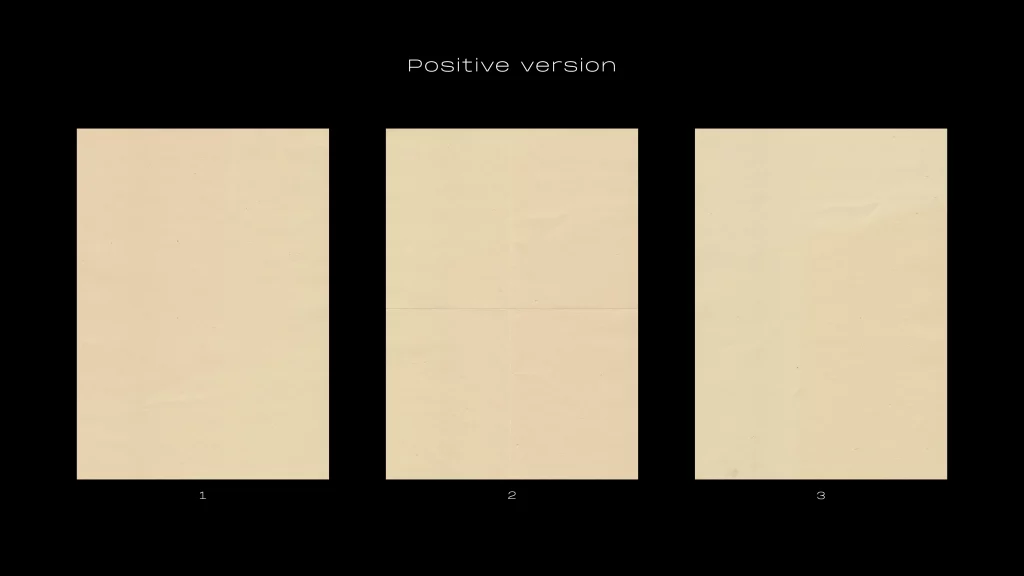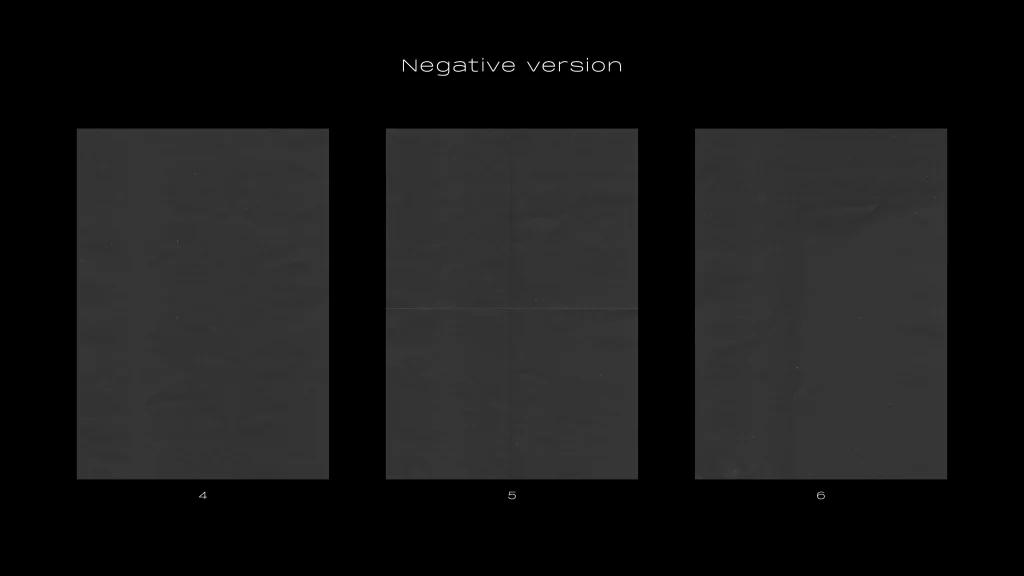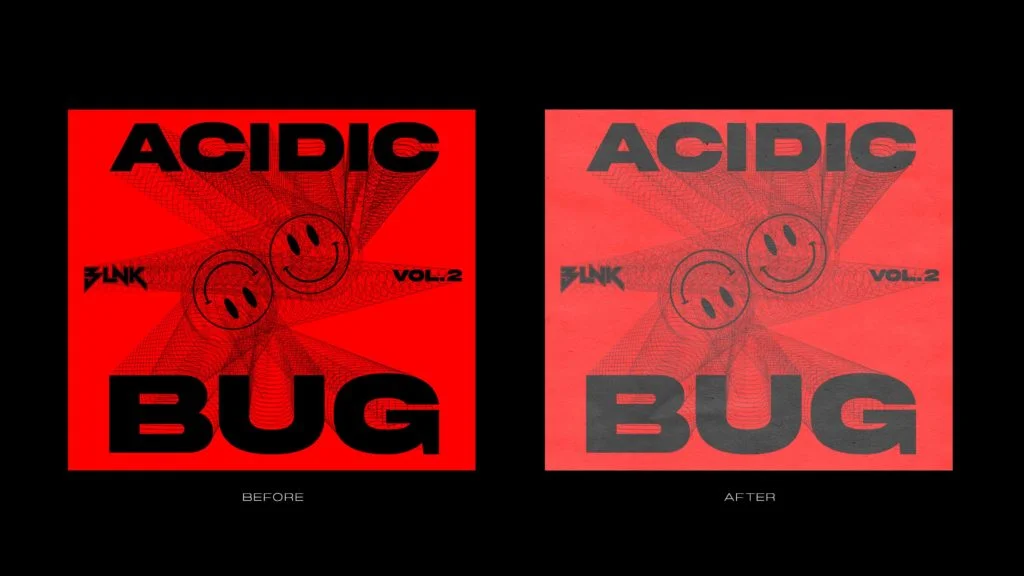 5

Folded Paper Textures
Get these 5 free folded paper textures that come in very high quality, you can use these folded paper textures in various ways from creating vintage flyers to brochures to whatnot, there is no limit to the use case of folded paper textures which can be blended into any type of design. This paper texture set is provided by Parviz Guliyev Thanks to him for creating this amazing set of free folded paper textures.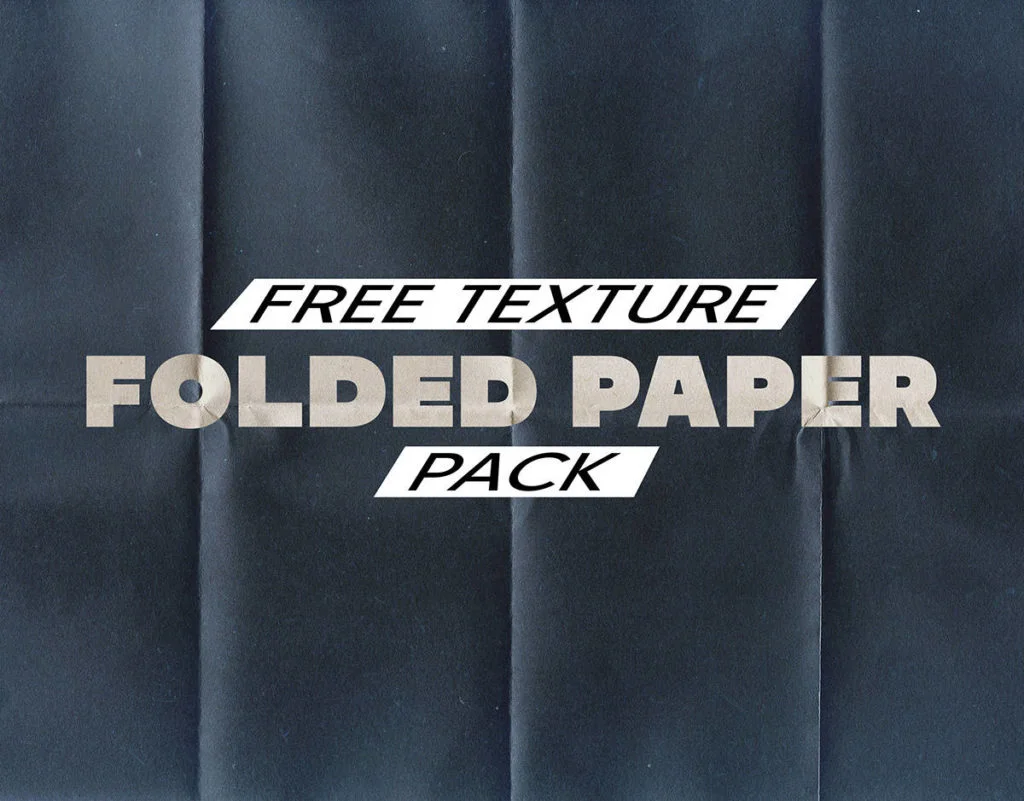 8 Detailed Paper Textures
These paper textures set contains a total of 8 high-resolution textures by Freeject Design As you can see in the image below, all 8 textures are completely different from each other which means you get 8 unique paper textures. These textures come in JPG format, you can easily use them as overlays on your designs to make them look old, vintage, or grungy look.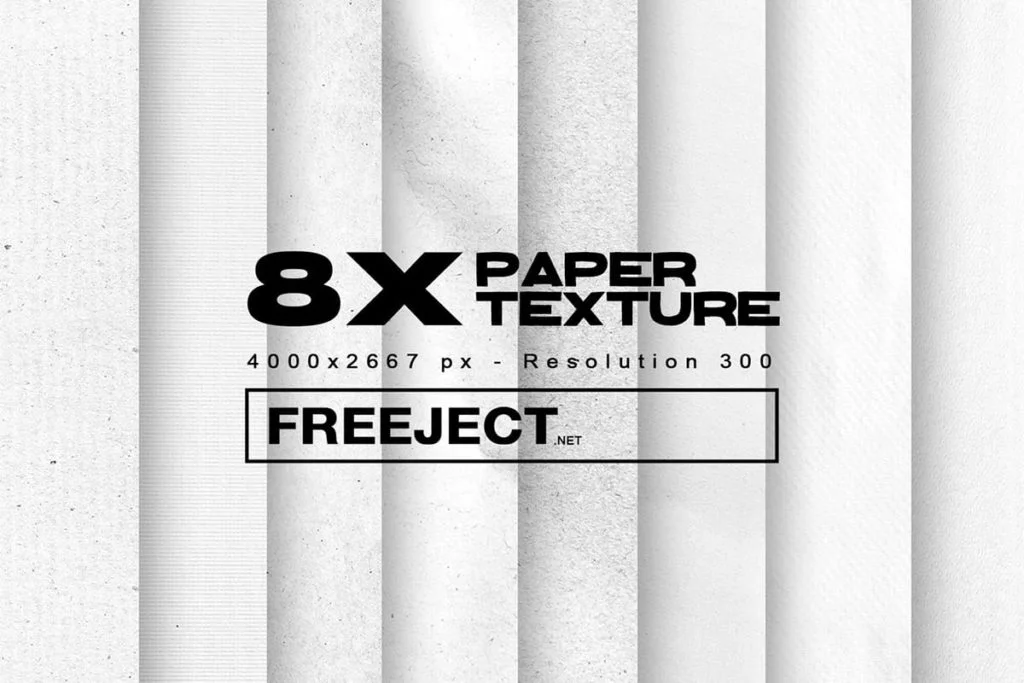 100 Burnt Paper Textures [ Transparent PNG ]
What an amazing set of burnt paper textures it is, I don't think you can find this type of quality textures for free, most are premium but our friends at Hyperpix Productions have gone out of the box and are providing great resources for free of cost, check some of the burnt paper textures included in this pack below.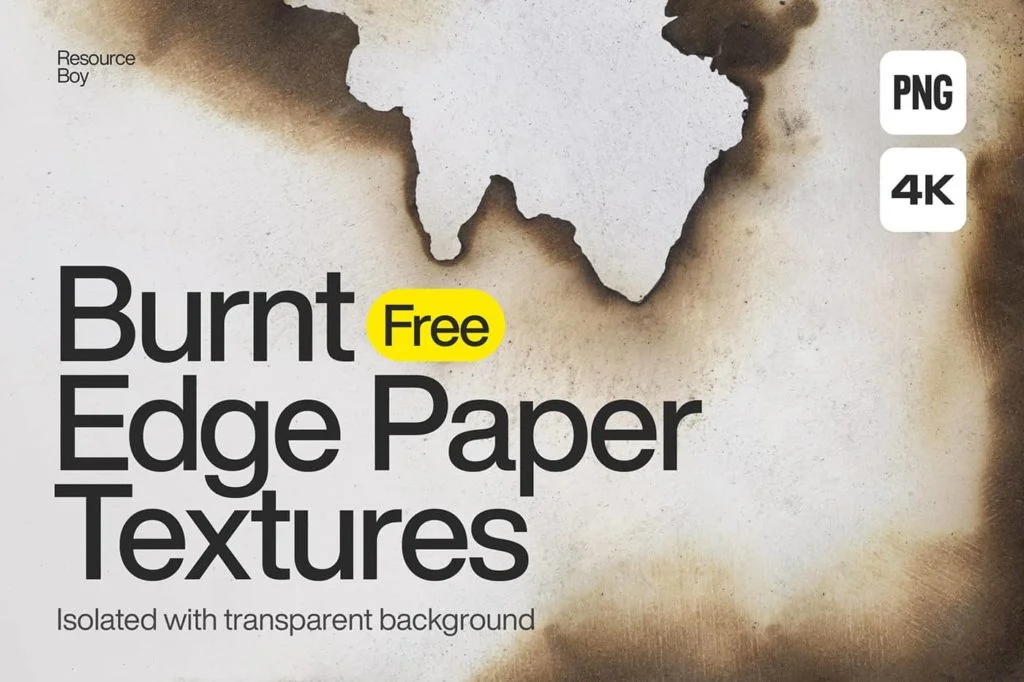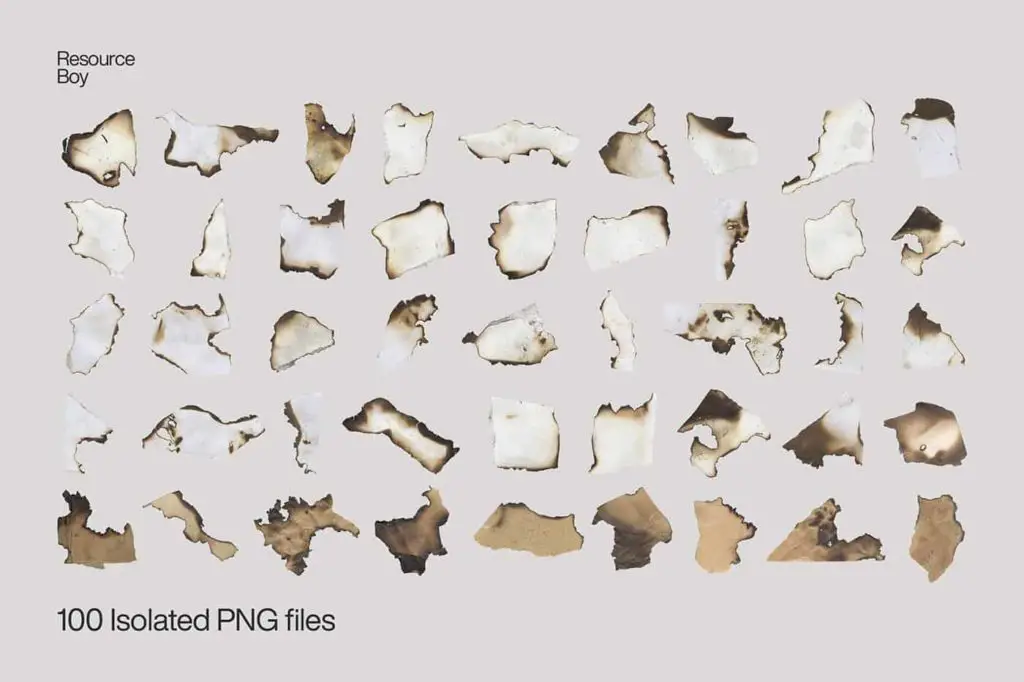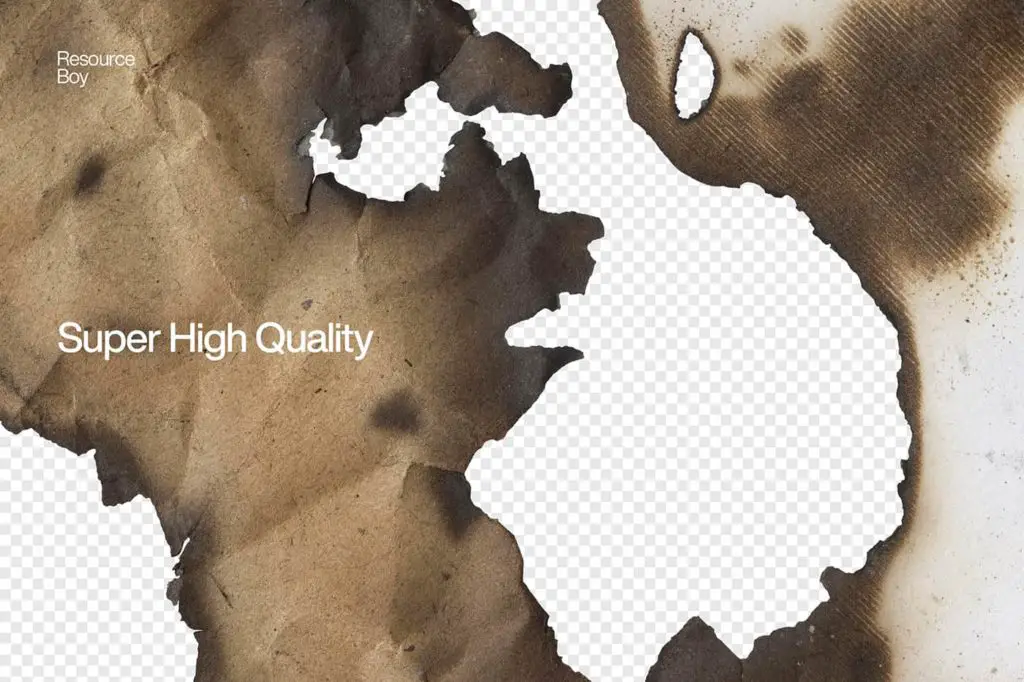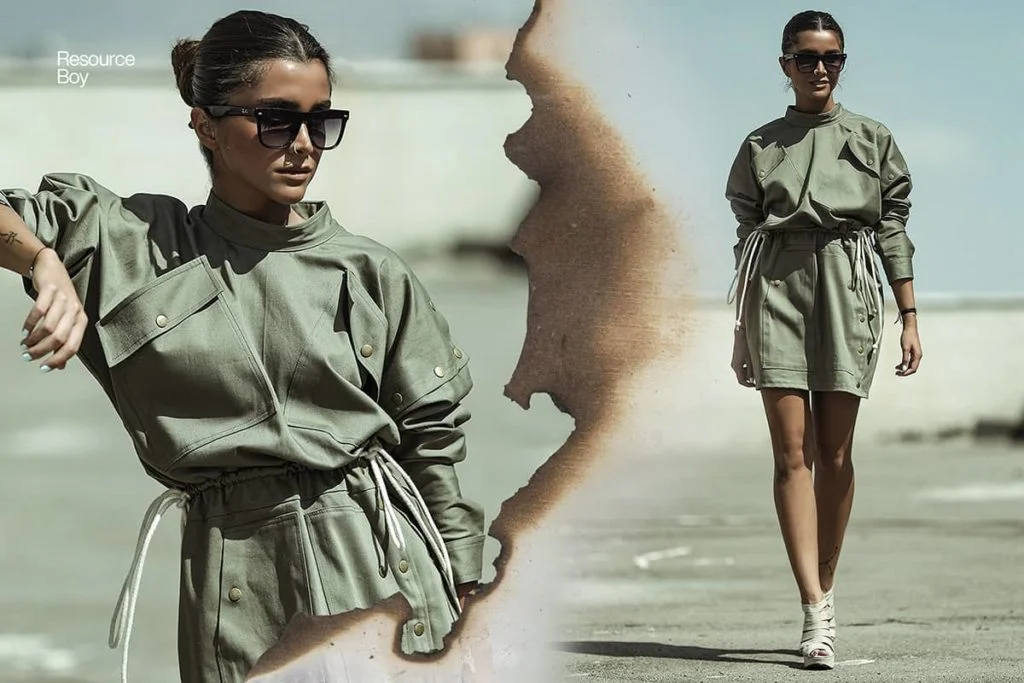 10 Ripped Paper Textures ( Torn Paper Textures )
Get this free set of ripped paper textures which contains 10 torn paper textures in transparent PNG format which you can use as you want, these textures are created by taking an actual scan of torn papers and then cleaned in photoshop to make them usable for you. This texture kit is created and provided by TuomoDesign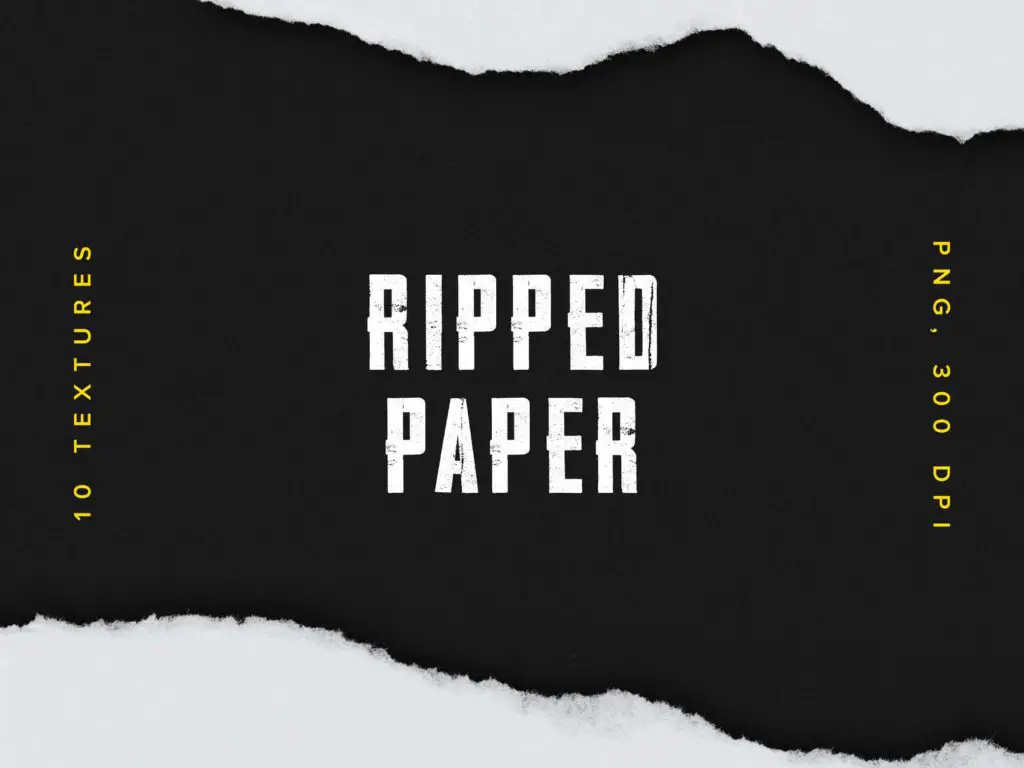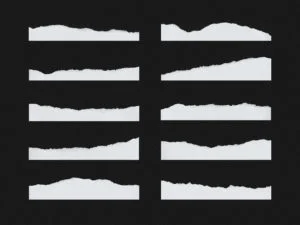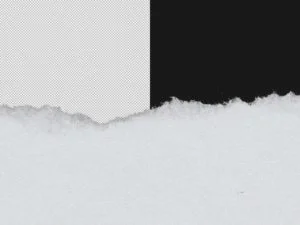 9 Crumpled Paper Textures
Get this free set of crumpled paper textures by Undergrafik, this set contains 9 unique and free wrinkled or crumpled paper textures, all textures are high resolution, and you can use these textures in a variety of ways, click on the download link below and enter 0 in price fiend to download it for free.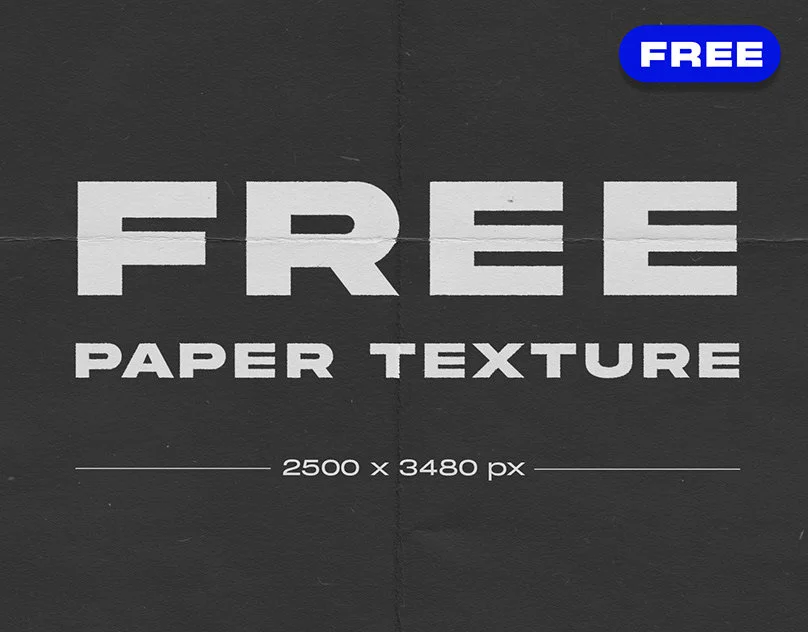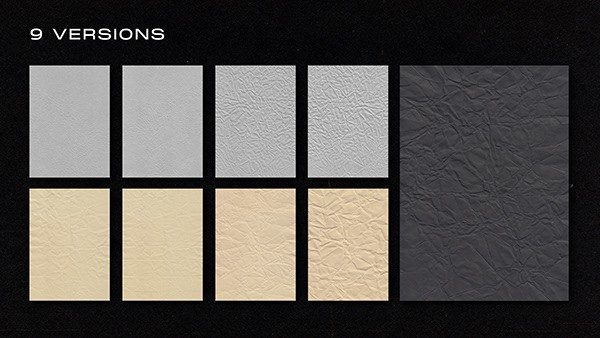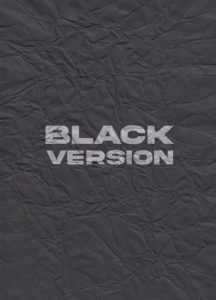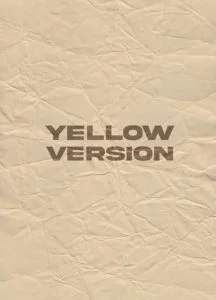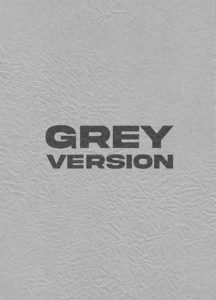 12 Dark Folded and Wrinkled Paper Textures
Get this pack of 6 dark folded and 6 wrinkled paper textures for free which is created with attention to detail, thanks to the creator Mateo Jurin. All textures are in high-resolution JPEG format, you can use these textures to add some grunge effect to your designs, there is literally no limit to the use case of these amazing free grunge textures. Use your imagination combined with your design skills and make something great out of these free resources.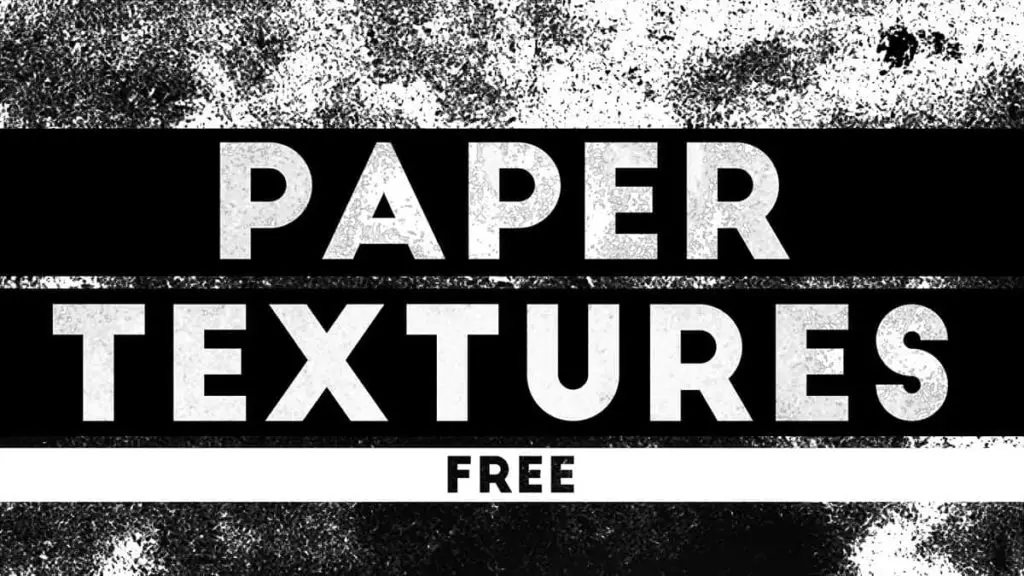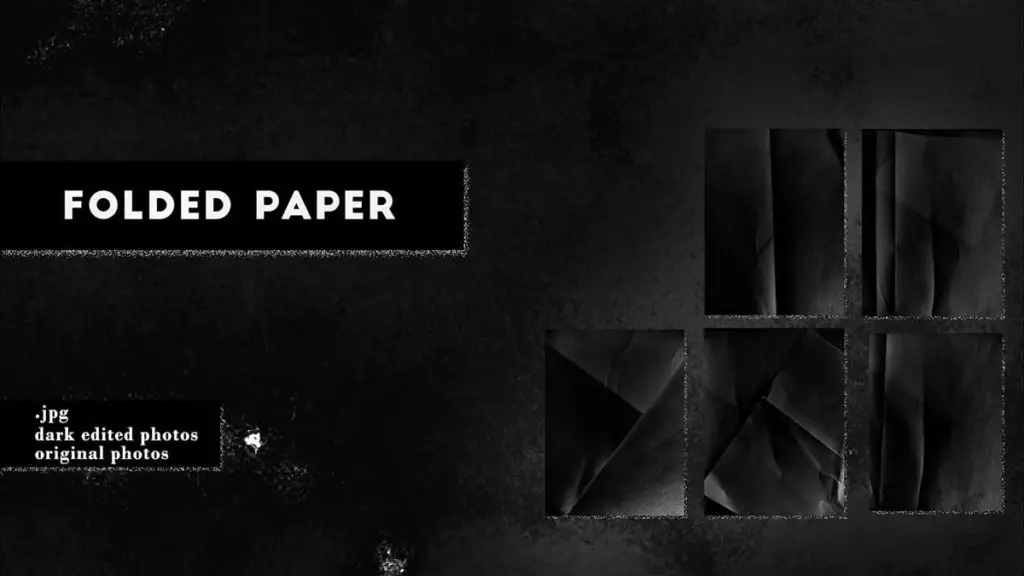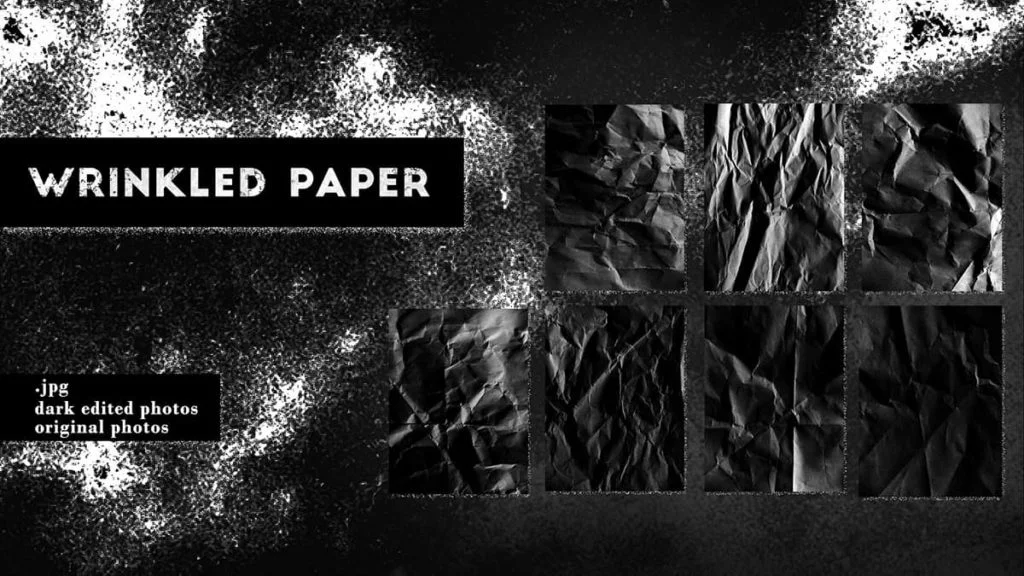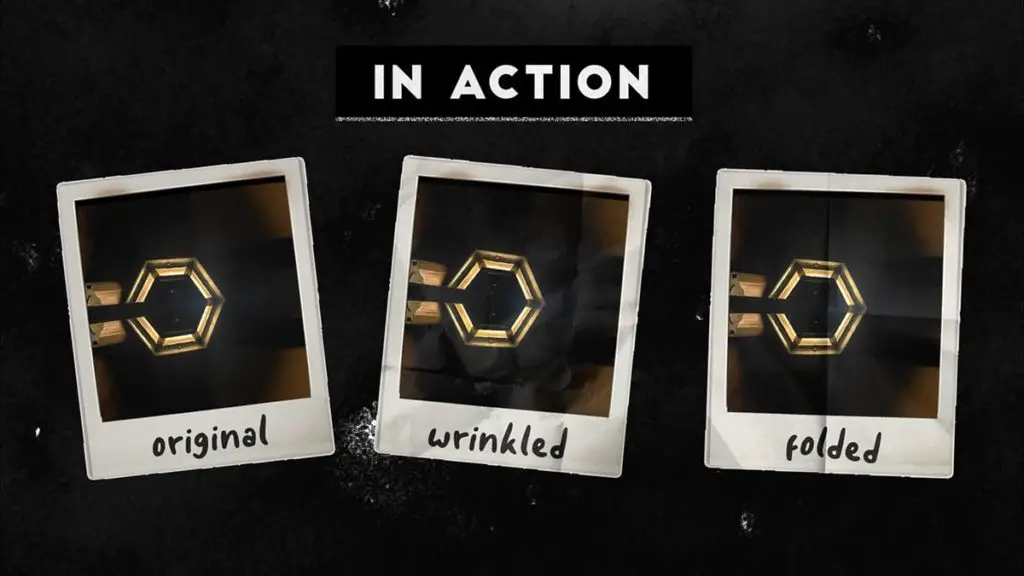 15 Crumpled Paper Textures
Download this free set of 15 crumpled paper textures, these old paper textures are very useful for any graphic designer, adding vintage effect to any graphic design or art is so much easier using a paper texture, just overlaying a paper texture on any flat design make it look like a vintage design, this is the power of graphic design that just in a few minutes we can change the outlook of the design.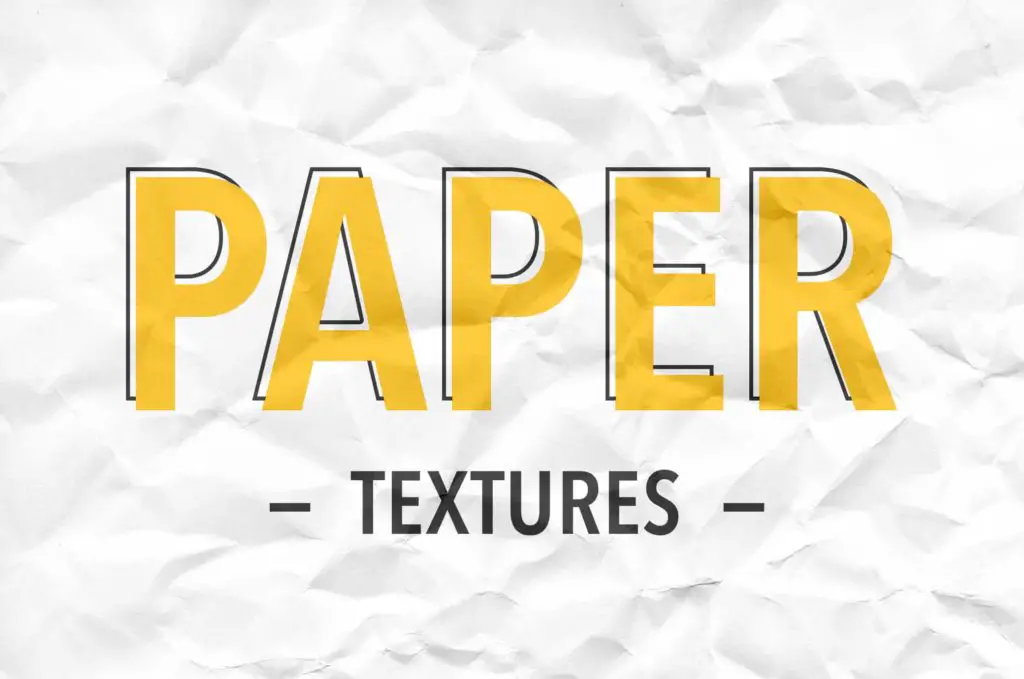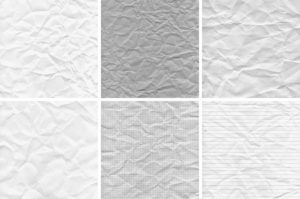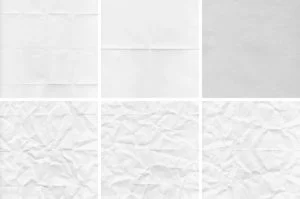 5 Glued Paper Textures
These free glued paper textures set by Parviz Guliyev is a set of freebies for paper texture lovers, the use case of paper textures is huge, textures are mostly used by designers to add some paper texture effect to their existing design, some people use it as a background but you are not limited to use it for only those type of work, you can use these glued paper textures as per your requirement.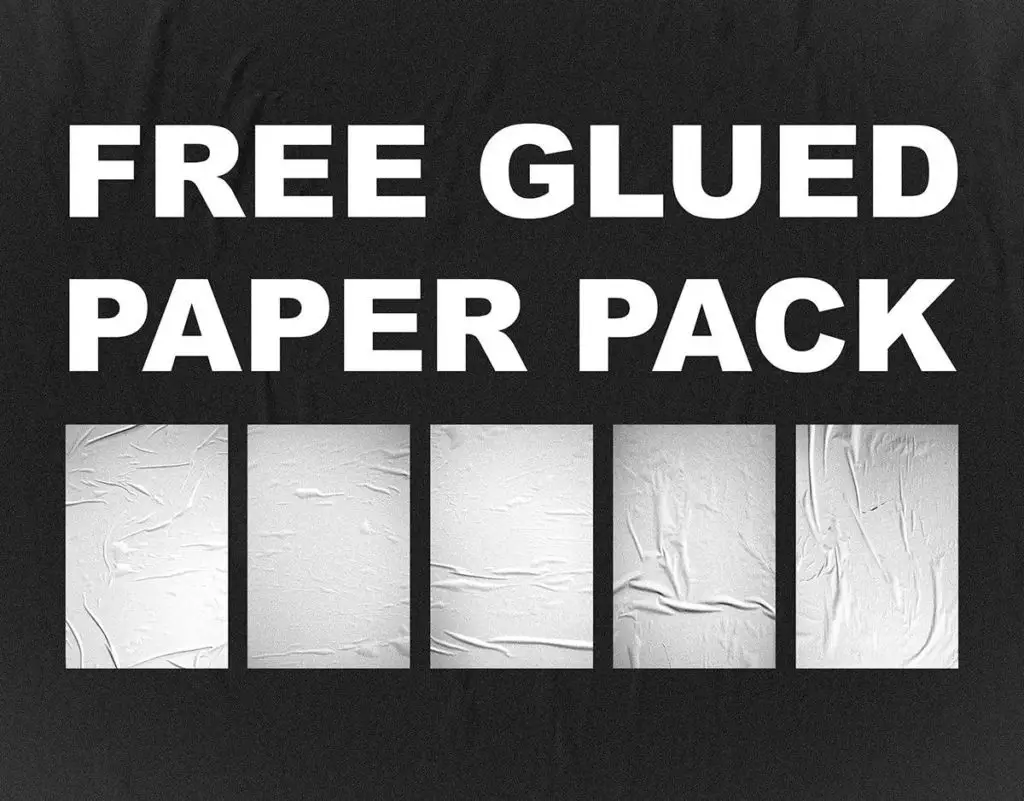 100 Cloud Textures [ PNG ]
Another amazing set of freebies by Hyper Productions, these guys are really awesome for bringing a great set of design resources for free of cost that usually costs 10s of dollars on design marketplaces. This is a set of 100 unique cloud textures that comes in PNG format, you can simply drag and drop the cloud in your designs, all clouds are transparent which means just select and use no need to go through the hustle of removing background from a tough object like clouds. Please note all cloud textures in this pack come in very high resolution, which is 4k resolution.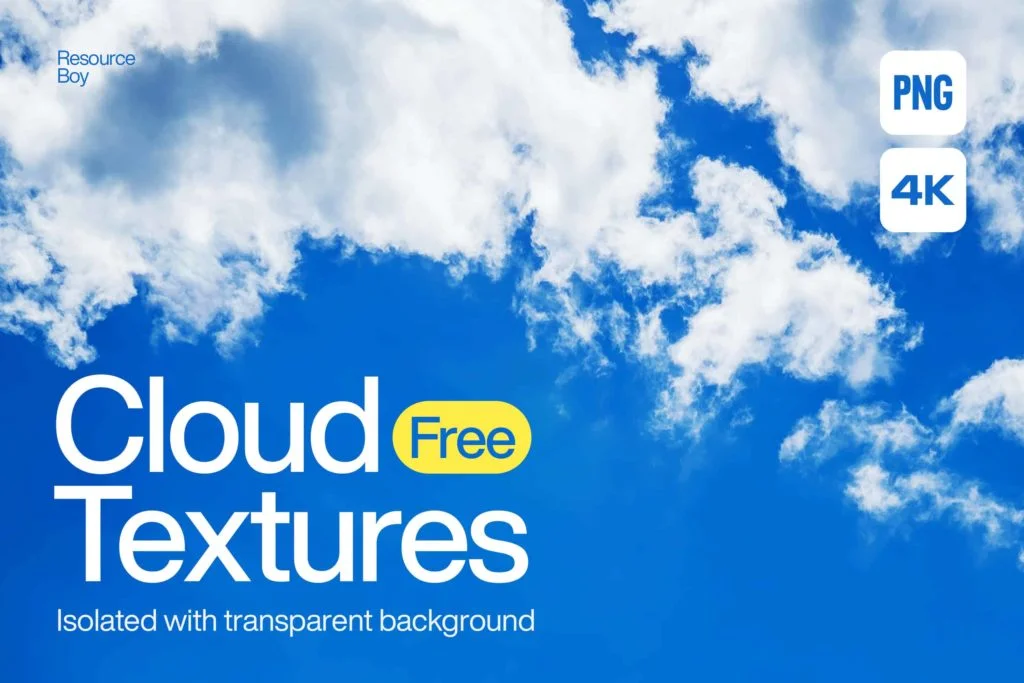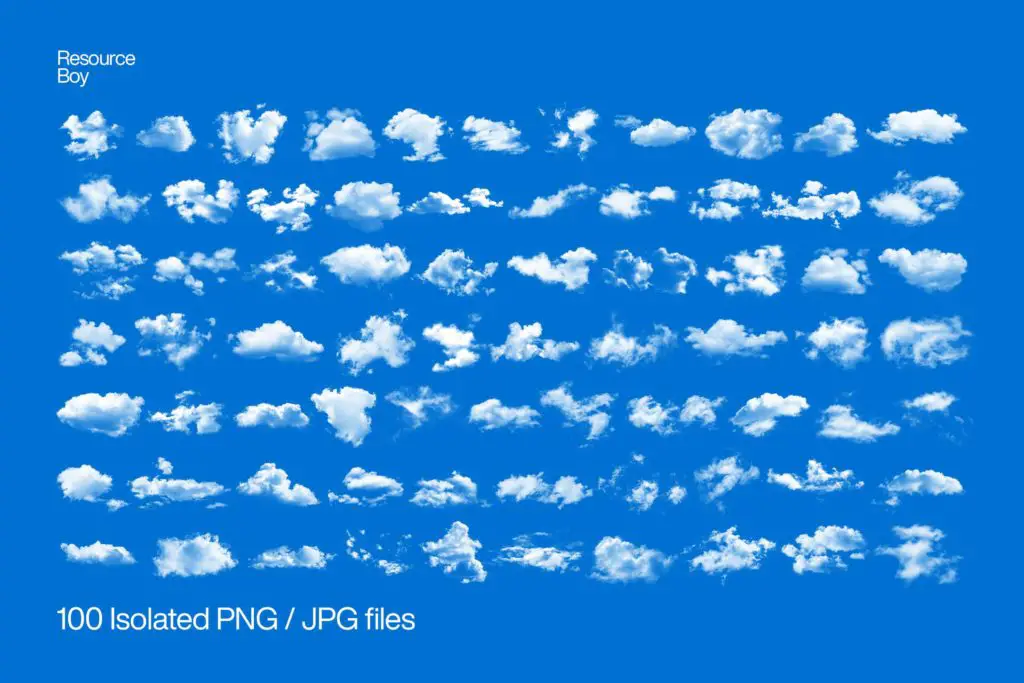 50 Free Rust Textures ( 4K )
Another great set of rust textures by Hyper Productions, this free set of rusted paper textures is what we call a premium resource for free, are you working on a project that requires you to make the design or part of the design look rusted old and damaged, great news, this free rust textures will help you achieve that in no time, and the resolution is damn high, make sure you are using a computer with 16GB ram to smoothly work with these so high-resolution rust paper texture images, but even if you have like 8GB ram, you can still use it of course but it might be slow to work with, just resize the image and use it.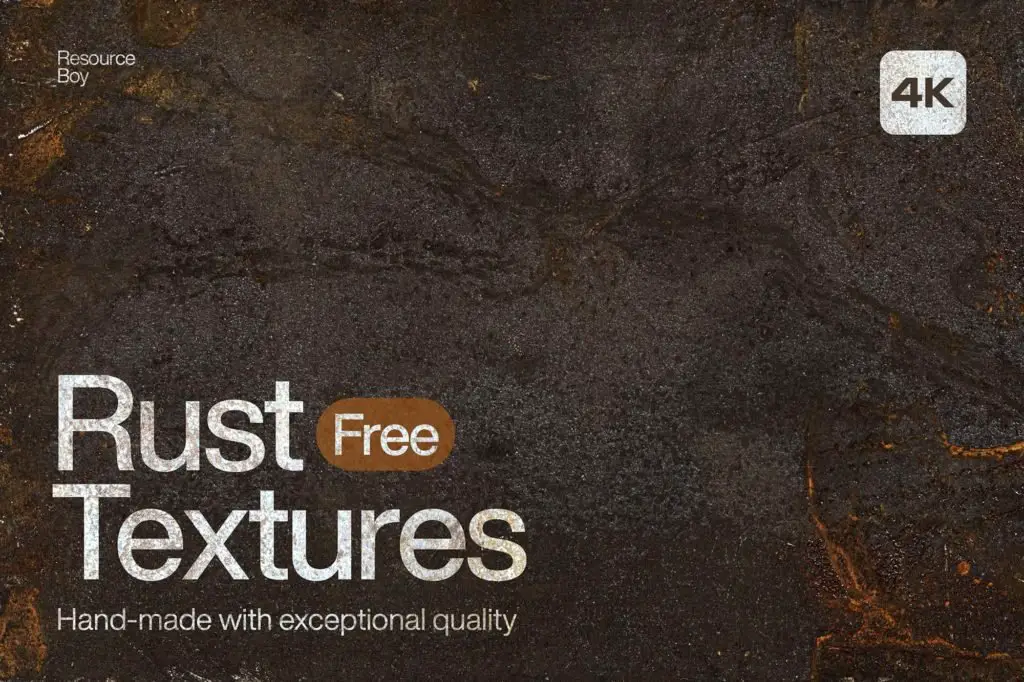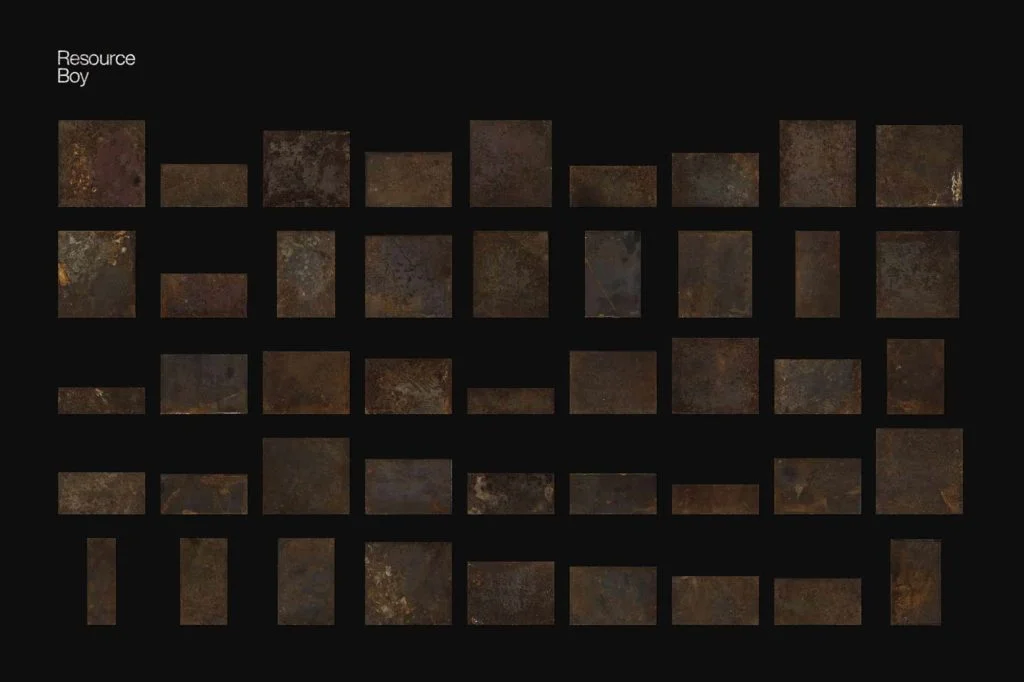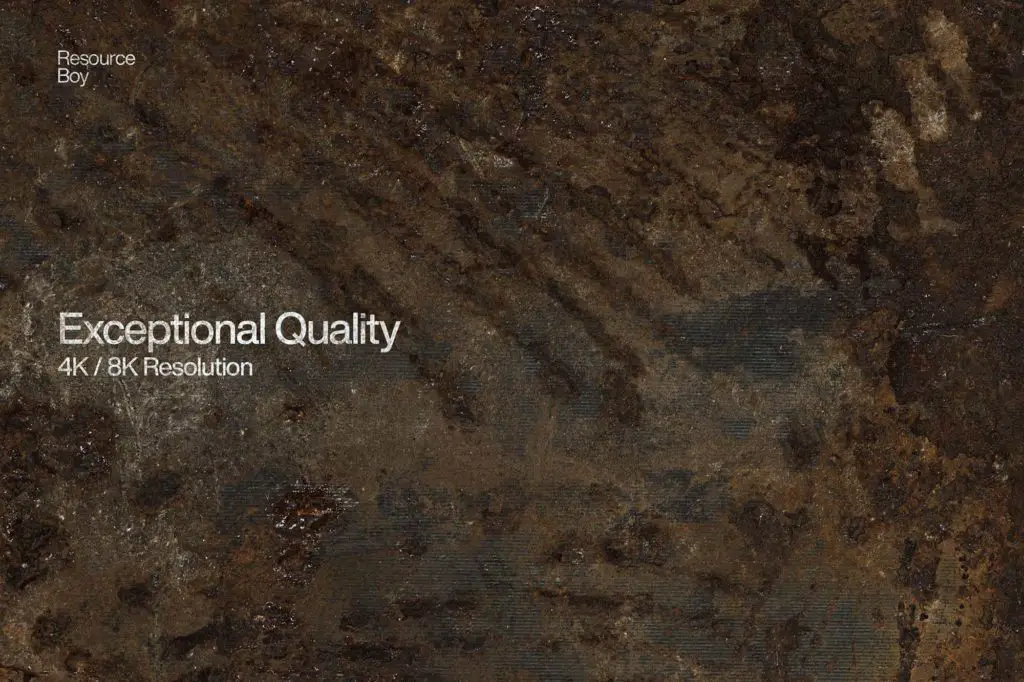 These are the types of paper textures that are popularly used and searched for, you can use these keywords to find the right paper texture for your need.
1. Old Paper Texture 2. Textured Paper 3. Crumpled Paper Texture 4. Watercolor Paper Texture 5. Folded Paper Texture 6. Black Paper Texture 7. Ripped Paper Texture 8. Vintage Paper Texture 9. Wrinkled Paper Texture 10. Torn Paper Texture 11. Linen Paper Texture 12. Procreate Paper Texture 13. Notebook Paper Texture 14.Worn Paper Texture 15. Creased Paper Texture
Check free image sites like Pexels, Pixabay, etc for some more free texture images.